Oleta Coach Lines, Inc has been providing motor coach bus transportation to Sight & Sound Theaters for more than 10 years now. This tour originates from the Hampton Roads Virginia area to Lancaster PA.

Sight & Sound Theatres is the nation's largest professional Christian theatrical company and one of the most-attended live theatres on the East Coast. Experience great stories of the Bible through spectacular shows filled with dozens of gifted actors, elaborate sets up to 40 feet high, hundreds of costumes, live animals, and incredible special effects.
See the Bible come to life at Sight & Sound Theatres

The Story of Joseph
Final Season at Sight & Sound Theatres in Lancaster County, PA:
March 19, 2011 thru October 22, 2011
Seen by over 600,000 people, Sight & Sound's original production, Joseph, has joined the ranks of Noah - the Musical, becoming a new favorite among many of our patrons! Soar with Joseph as his inspiring story unfolds in front, beside and even above you. With innovative dream sequences, lavish Egyptian staging, colorful characters, live animals and memorable songs, this energy packed show will leave you laughing, crying and uplifted with the life-changing message of forgiveness. See the show that has everyone talking! Now available as a CD soundtrack and coming soon on DVD

Miracle of Christmas
Playing at Sight & Sound Theatre in Lancaster County, PA:
November 11, 2011 thru December 31, 2011
As the Wise Men and shepherds did so long ago, follow the star to witness the miraculous truth of the Savior's birth! Journey back in time and experience the bustling village of Bethlehem as camels, horses, donkeys and villagers surround you. Witness the beauty and majesty of angels worshipping in heaven, and proclaiming to shepherds, "The Savior is born!" Miracle of Christmas has become a family tradition, so this holiday, follow the star and arrive early to enjoy an interactive experience ! Soundtrack currently available on CD.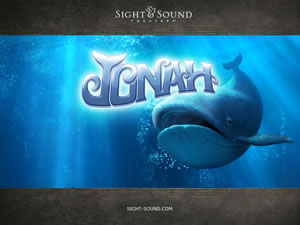 JONAH
World Premiere in Lancaster County, PA! March 10, 2012 - October 27, 2012
Set sail on an extraordinary journey with one of the Bible's most colorful prophets!
This lively, exhilarating family musical delivers powerful themes of love, mercy, obedience and second chances in an uproarious adventure that brings you right into the heart of the action! Experience the mighty storm at sea that breaks apart an enormous ship - right before your eyes. Then be immersed in an underwater world, and witness the giant fish that swallows God's misguided prophet. Jonah will have your entire family laughing, crying, and identifying with a man who rediscovers the unfathomable mercy of God.
This tour originates from the Hampton Roads Virginia area to Lancaster PA.
Let Oleta Coach Lines transport your small and/or large group for any of the above gospel productions / shows. Located in Lancaster, PA.
No need to make separate reservations! Our package will include tickets to the shows, hotel reservations, and chartered bus / motor coach transportation. We can customize a trip just for your group. Send an email togrouptours today!
2011-2012 Season Sight & Sound Brochure